Job Type
Job Type is the actual work which the Job performs.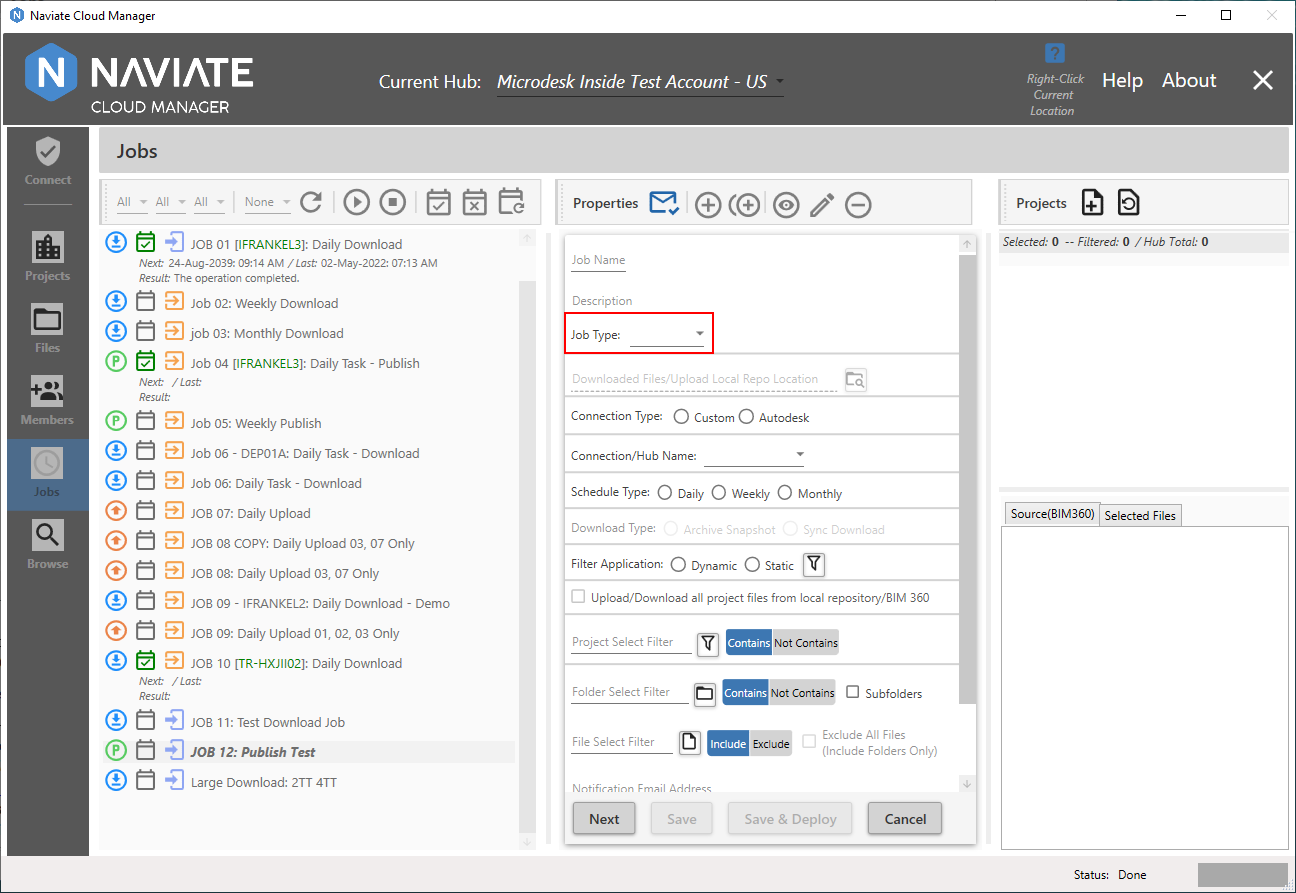 Depending on the Job Type selected, the job being defined will download files and folders from BIM 360® to a designated location; upload files and folders to BIM 360®; publish Revit® Cloud Workshared models; or export Revit® models to a designated location.
There are four Job types available: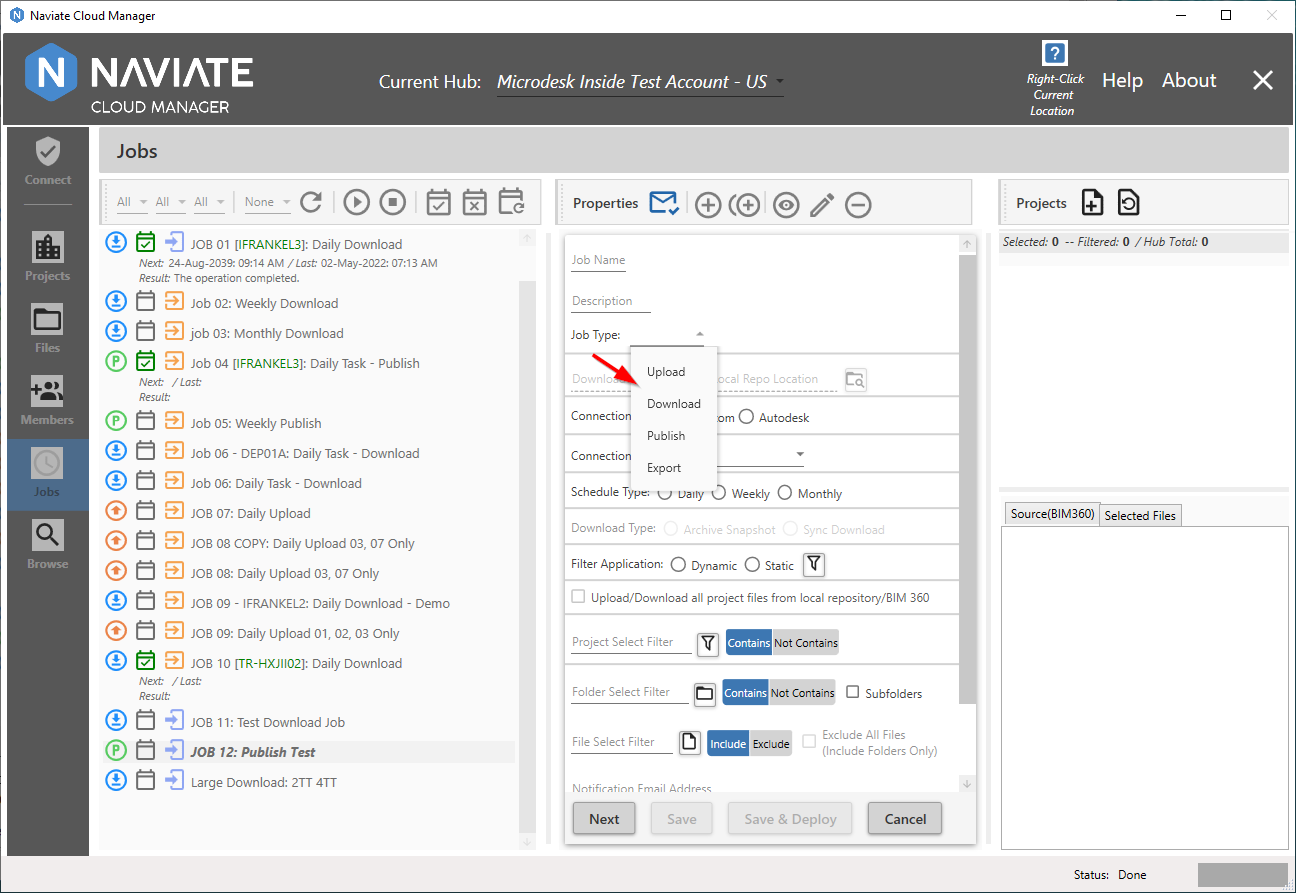 Job Type selection is available only when adding a Job to the system. If it is necessary to change the Job Type, the user must delete the job then reenter it.
For more information, refer to the specific Job Types: