Custom Connections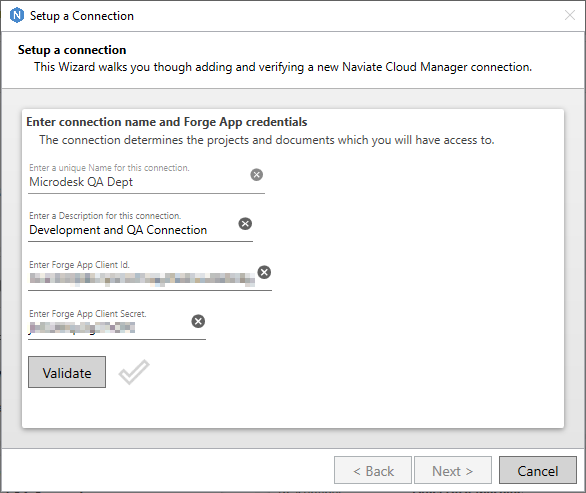 Naviate Cloud Manager — Editing a Custom Connection
When Naviate Cloud Manager was first introduced to the public, what is now known as Custom Connections was the only way to connect to BIM 360®.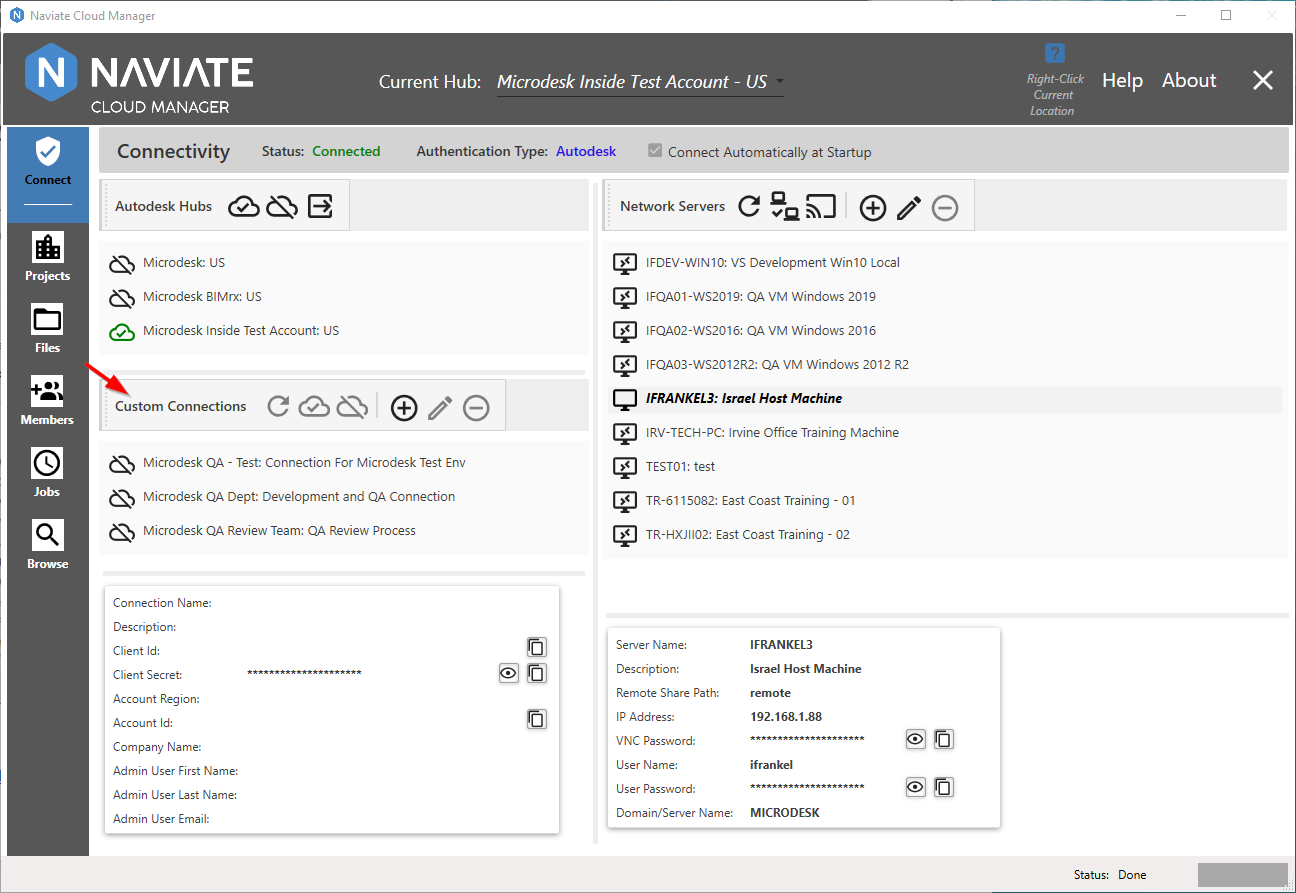 That all changed with the release of support for connection via the standard Autodesk® Connection. While many will switch over to the faster and more convenient Autodesk® Connection (no prior setup or configuration required), there is still a need for the Custom Connection.
By connecting to the pre-defined Autodesk® Forge App and Custom Integration (see Autodesk® BIM 360® Setup, following) Custom Connections provide a very specific level of access, according to necessary limitations or requirements.
The following topics address the setup, operation and ongoing maintenance of Custom Connections.