View a Job
Existing Jobs may be viewed at any time — including when they have been deployed to the Windows Task Scheduler. This is unlike Job Edit which prohibits access to deployed Jobs. Job View not only provides easy access to a deployed Job's information and settings, but also affords a way to safely view data without the worry or potential risk of accidentally making unwanted changes.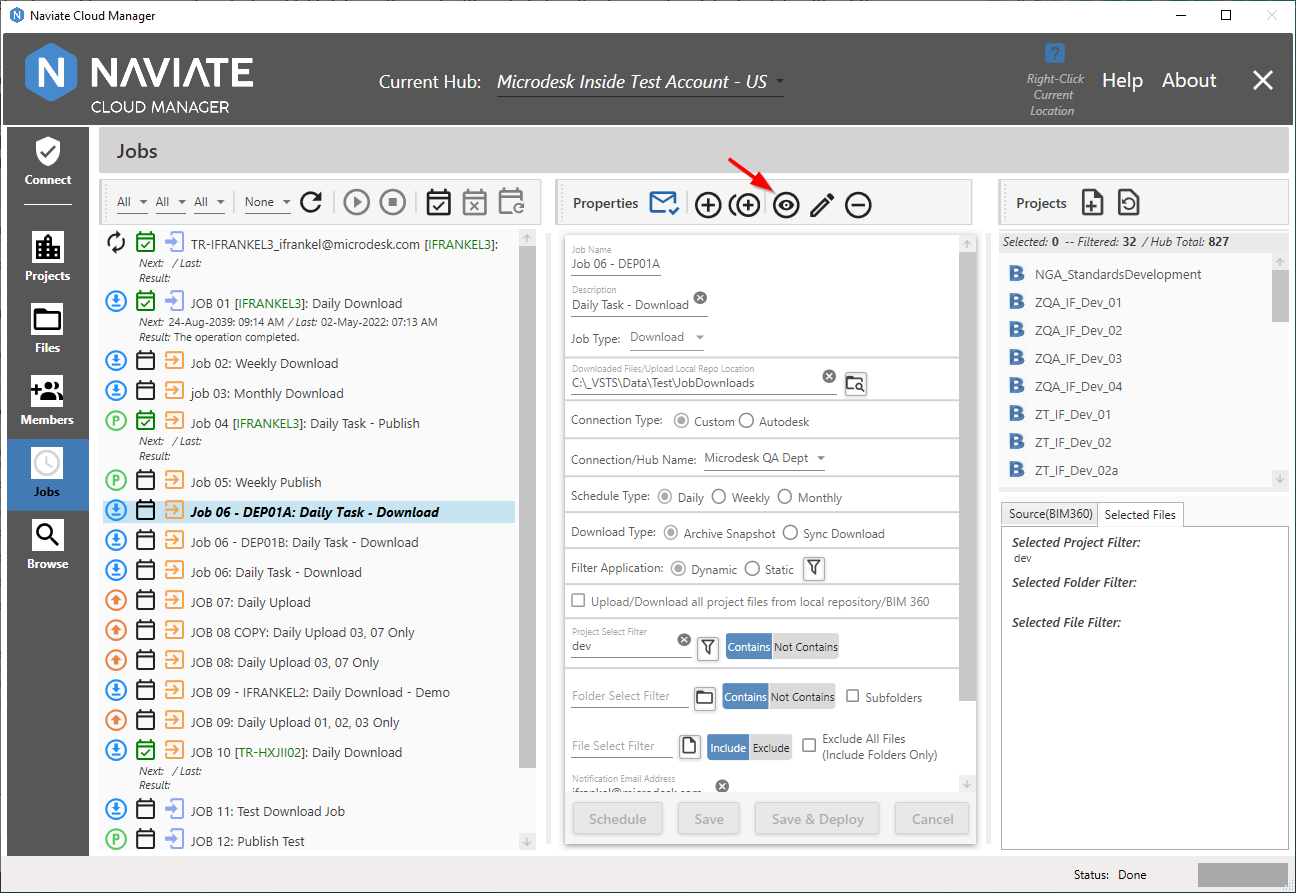 Select a Job from the List and press the View

button to enter View mode.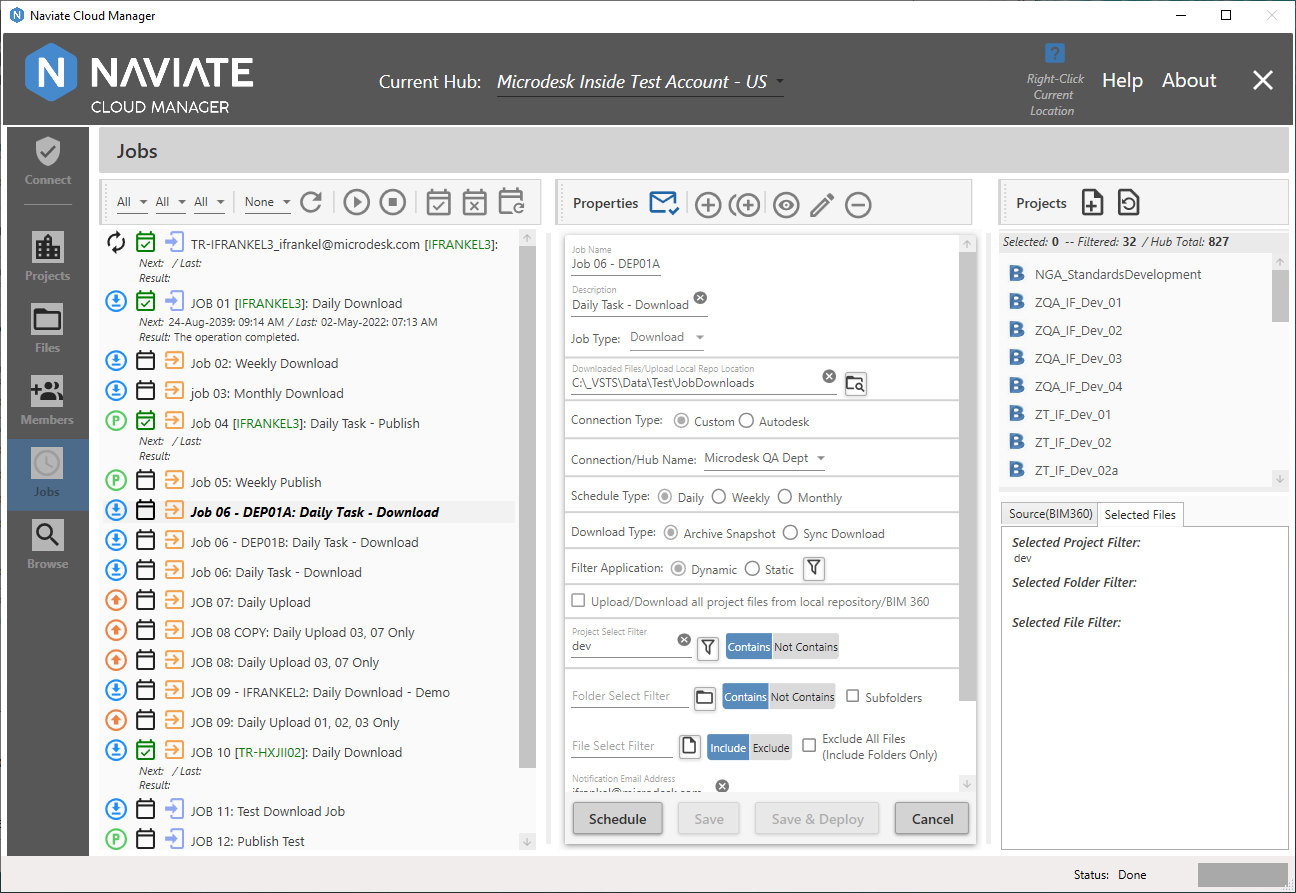 Data entry fields are not able to be changed and the Save and Save & Deploy buttons are not enabled. However,

is available and is used to exit from View mode when done. This can be done at any time, whether the Schedule button (following) is first pressed or not.
The

button is also available in View mode for navigating to the Schedule Definition page.
As with the previous screen, the data entry fields are not available for entry. Similarly, the Accept and Continue and Final buttons are not enabled while in View mode. Press Cancel

to return to the main Jobs screen.
From the main Jobs screen, as mentioned above,

can be used to exit from View mode. Another way to exit from View mode is to simply navigate to another Job in the Jobs List.