Update Hub Members
Naviate Cloud Manager supports updating one or more selected Hub Members to Inactive or Active status. Additionally, they may change the default company assigned to the selected Hub member(s).
The first step is to navigate to the Members module and to display the Hub Members tab.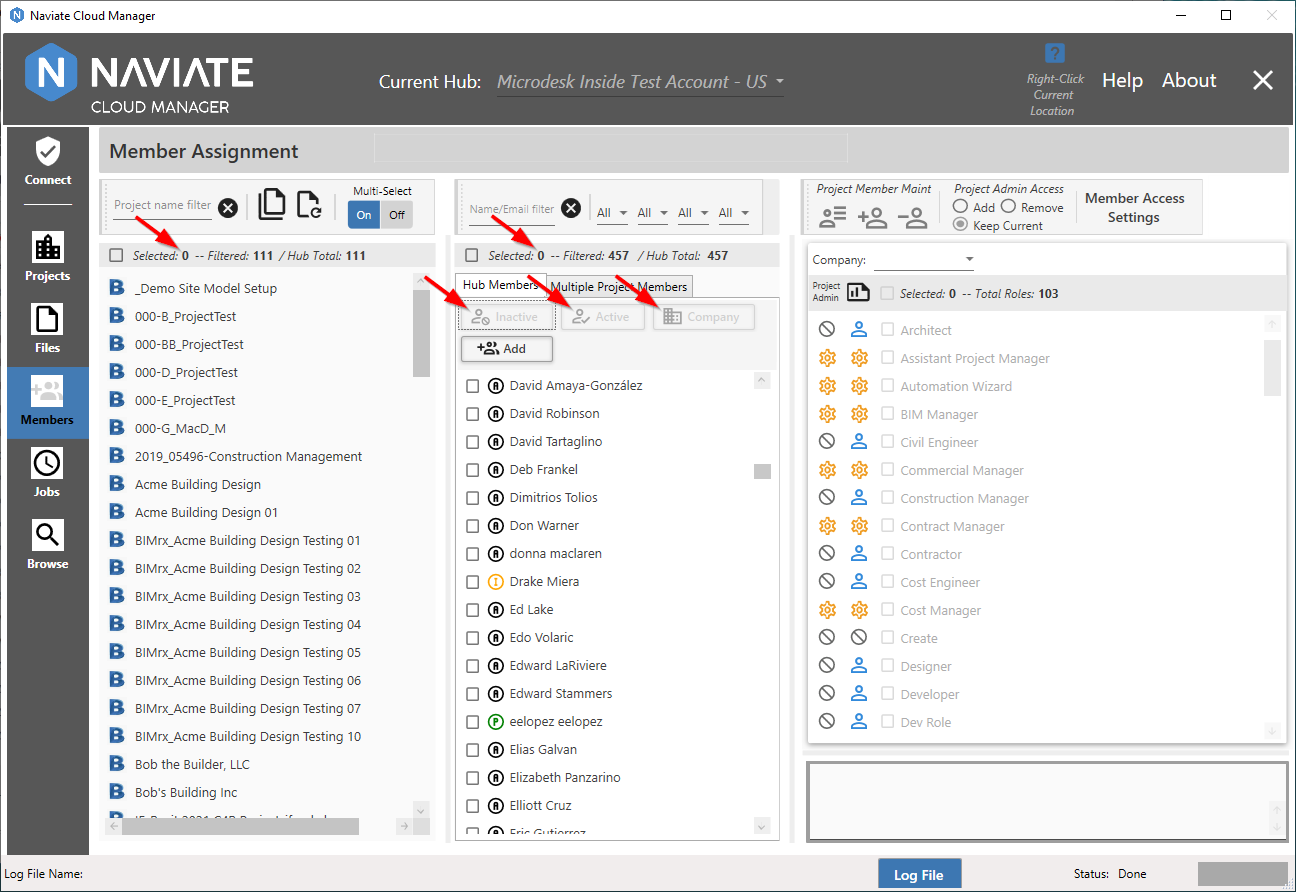 Initially, the Update buttons —

,

and

— are disabled. These buttons are enabled or disabled according to the current selections on the screen.
Please Note — The Status button enable/disable rules described here apply only to the three Status buttons — Active, Inactive and Company. The Add Hub Members button is always enabled and available for use. For more information, please refer to Add Hub Members in the following section.
The Update button enabling rule is simple — as long as at least one Hub member is selected, the Update buttons will be enabled.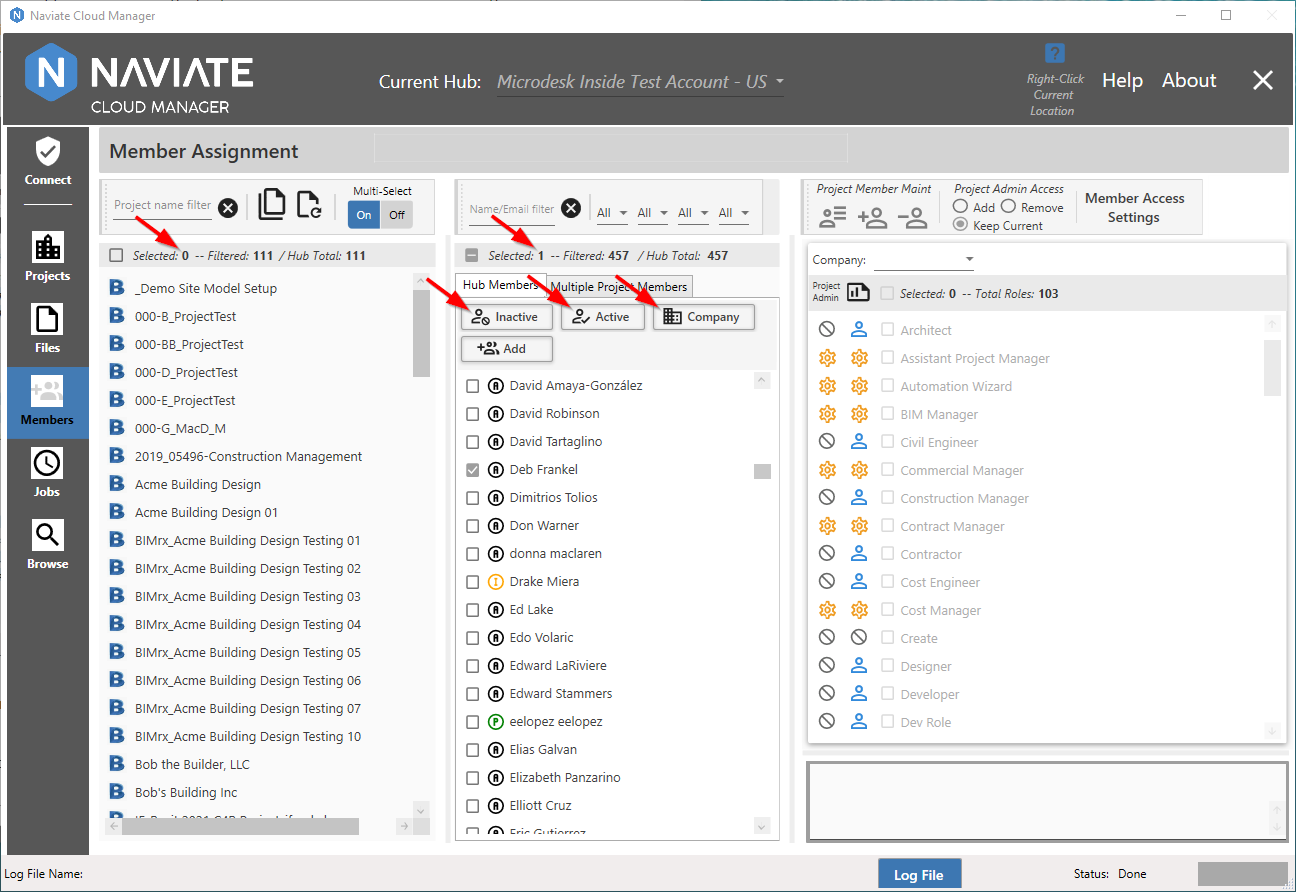 As stated above, since at least one Hub member has been selected, the three Update buttons are now enabled. For more information regarding the specific Update operations, refer to the following Set to Inactive and Active and Set Default Company sections.