Add Hub Members
Naviate Cloud Manager supports adding new members to the currently selected Hub. These new members can be added quickly and easily as required. The

button, located on the Hub Members tab, is always visible and available for use.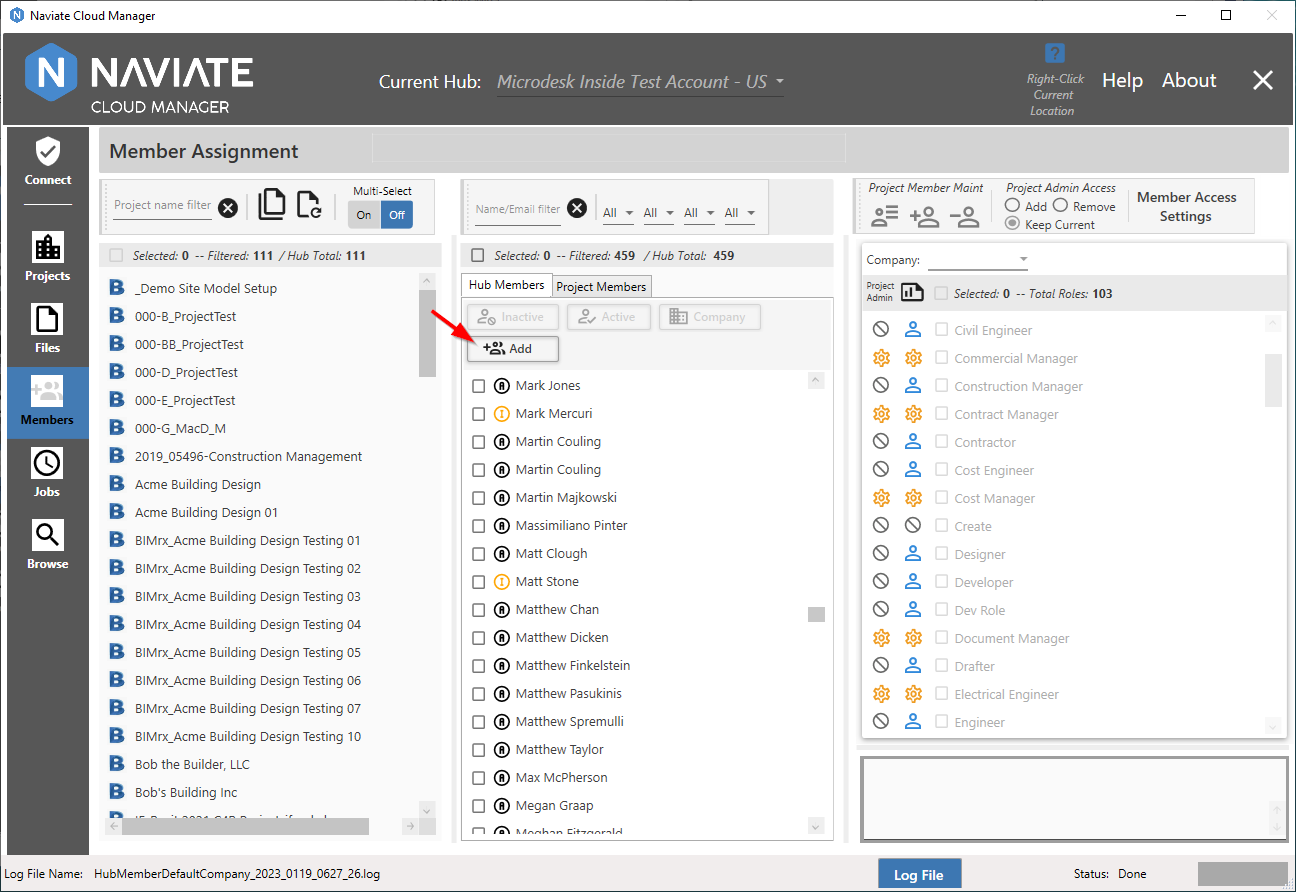 After pressing the

button, the following screen appears: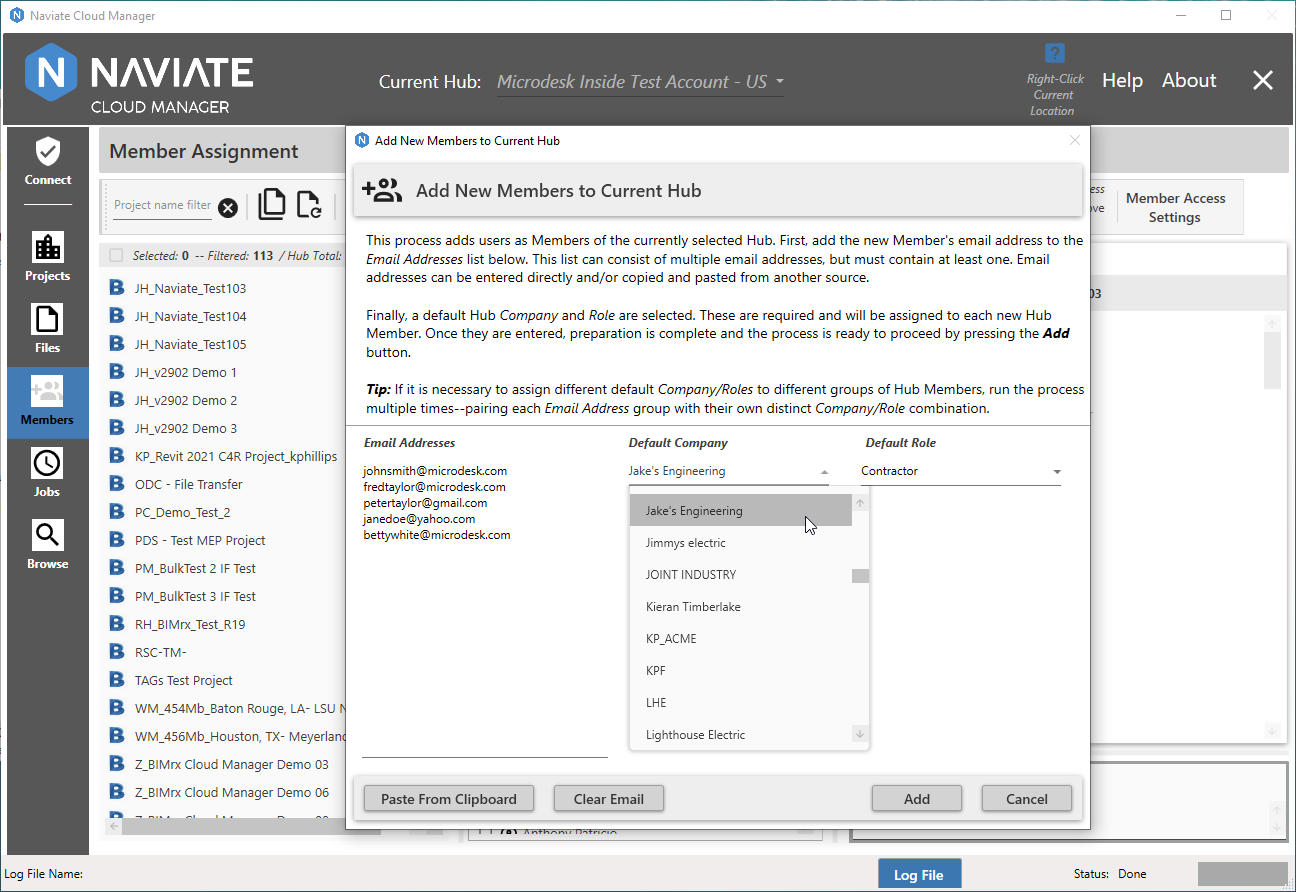 One or more Email Addresses are added by either typing them in or copying and pasting from another source. Pasting can be done by either using the supplied button, or by pressing <Control>V. When Email Address entries are present and the attempt to paste additional entries is made, a dialog window is presented providing two options: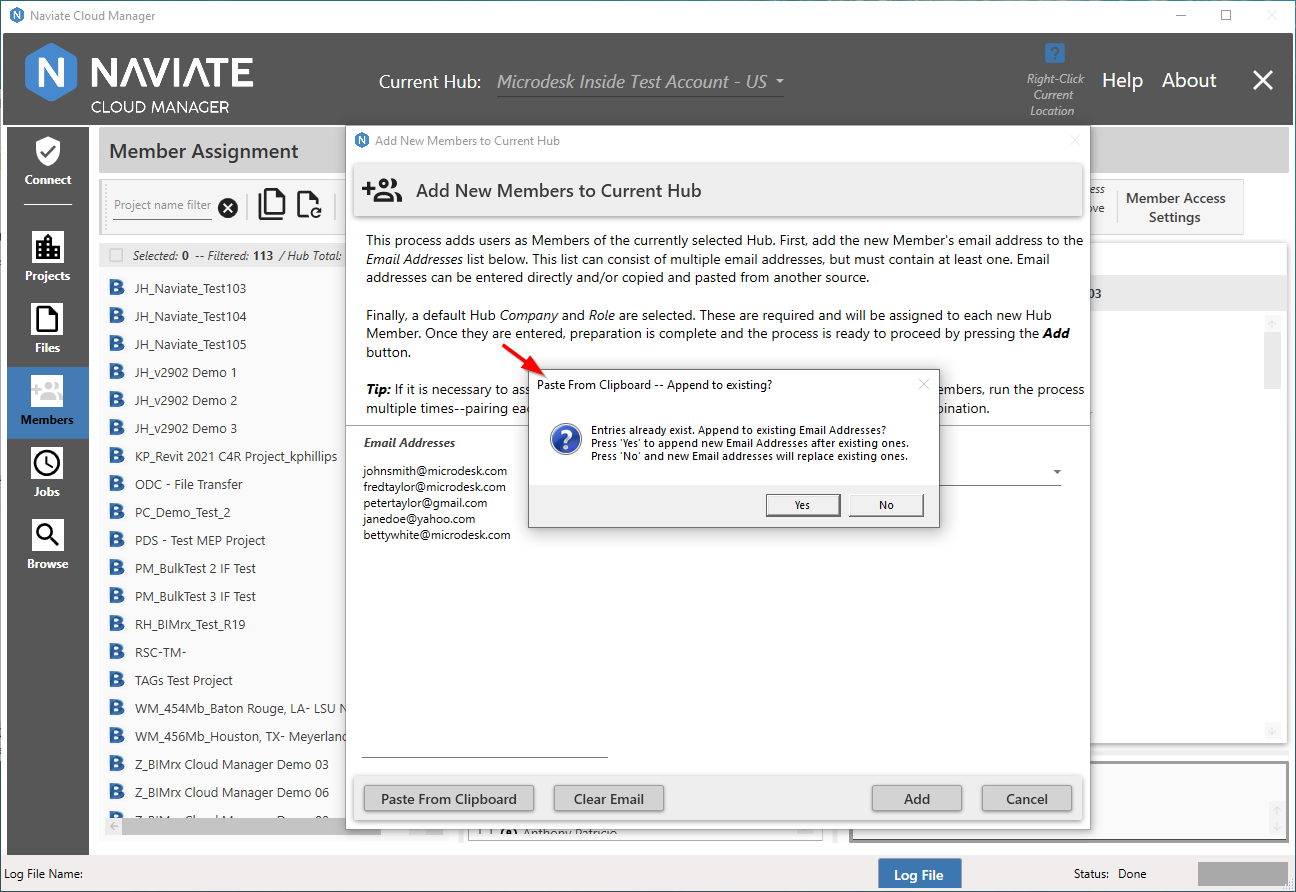 Press

here and the entries that were copied into the clipboard (i.e., stored in memory by the Ctrl-C or Copy command) will be added and appear after the entries already in place. Press

and whatever has been copied will replace the existing Email Addresses currently in place.
Once the Add button has been pressed, validations are performed to ensure all Email Addresses are valid email addresses (i.e., that they each include the '@' character'); that no duplicate entries have been made; and that at least one Email Address has been entered. As stated in the dialog window, entry of a Default Company and Role is required.
Once the new Email Addresses have been added, the new Hub members appear on the Hub Member list with a status of Not Invited. This is because they have not yet been invited to a project. However, to assist in this process, all newly added Hub members are automatically selected. This makes it easy to then assign a project and Import them. Once they are invited to at least one project, their Hub members status changes to Active.
Note — You will probably need to Refresh the Hub Member list to display the updated Hub status after importing a newly added Hub member to a project for the first time.