Getting a Project Template Spreadsheet
Naviate Cloud Manager allows the user to quickly and easily create new projects by entering the project data into a Microsoft Excel spreadsheet. This spreadsheet is already setup with all the necessary fields the application expects to find. It also contains user conveniences such as dropdown lists and other data entry assistance. After filling out an empty spreadsheet template it can be saved to any location on the computer or network and provided with any name the user chooses. As many of these spreadsheets as are necessary can be created and stored for usage and reference. In addition to creating a new dataset from an empty template, an existing or previously used spreadsheet can be copied and renamed, with just the necessary changes made to the data, such as to Project Name and Address.
This Project Template Spreadsheet is available from multiple sources. If you received the Naviate Cloud Manager installation package from a zip archive file, for example, downloaded from the Microdesk or Symetri web site, it will be located in the zip archive file, along with the msi installer.
Another fast, convenient, and potentially very useful way to get a new spreadsheet template is described in Download Spreadsheet Directly From User Guide. As described there, this is particularly useful for communicating the download link found there with others.
Additionally, all users can download a new Project Template Spreadsheet at any time from within the Naviate Cloud Manager application, by simply pressing the Download an empty project template spreadsheet button.
A final source is the dialog box that appears when the user, after upgrading to version Naviate Cloud Manager 2.10.5.10 or later, loads the original format Project Template Spreadsheet and receives the following message.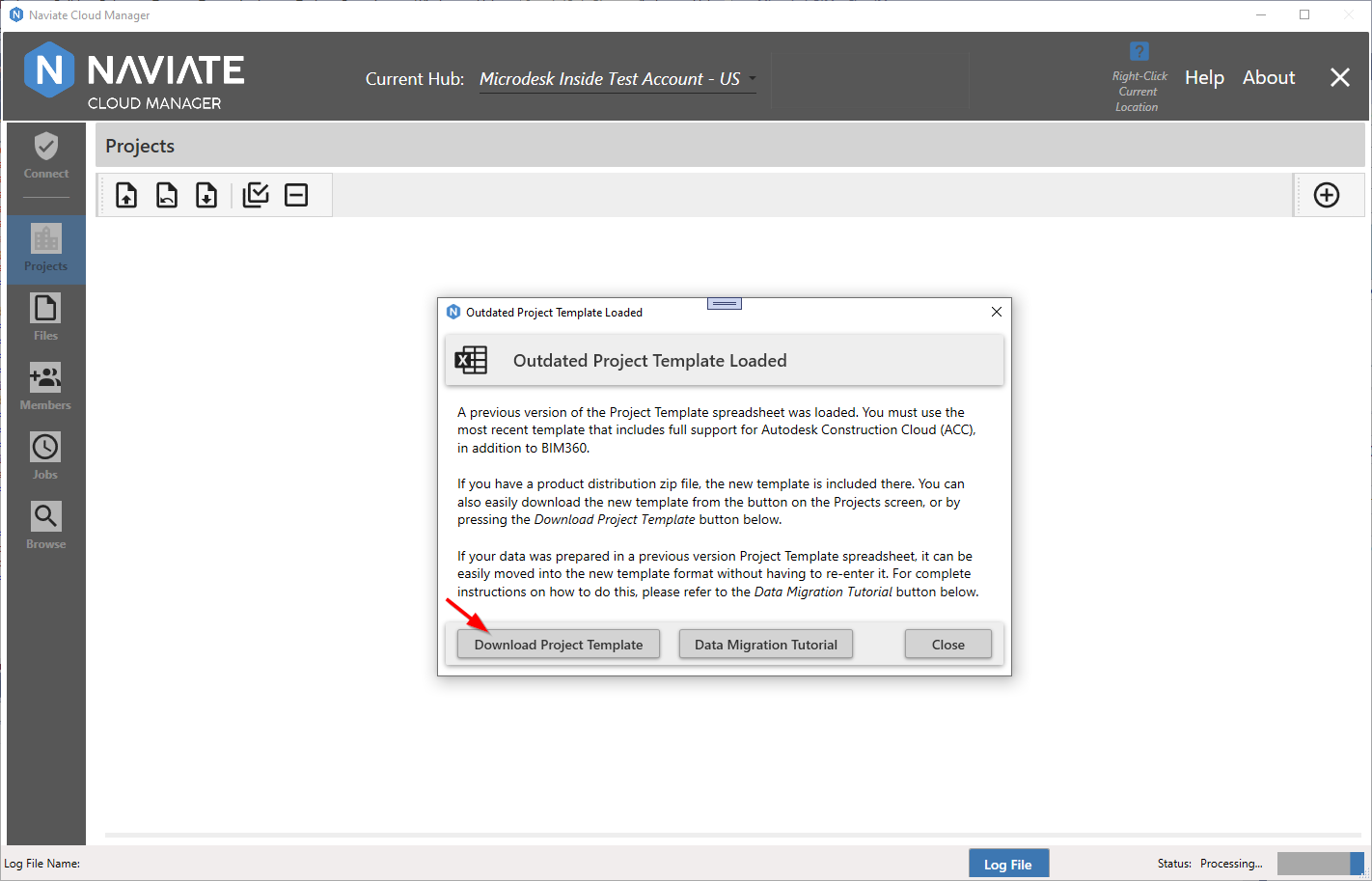 With the Outdated Project Template Loaded dialog box present, pressing the

button allows the user to save to their computer or network a new ACC-compatible template with the desired name and directory location.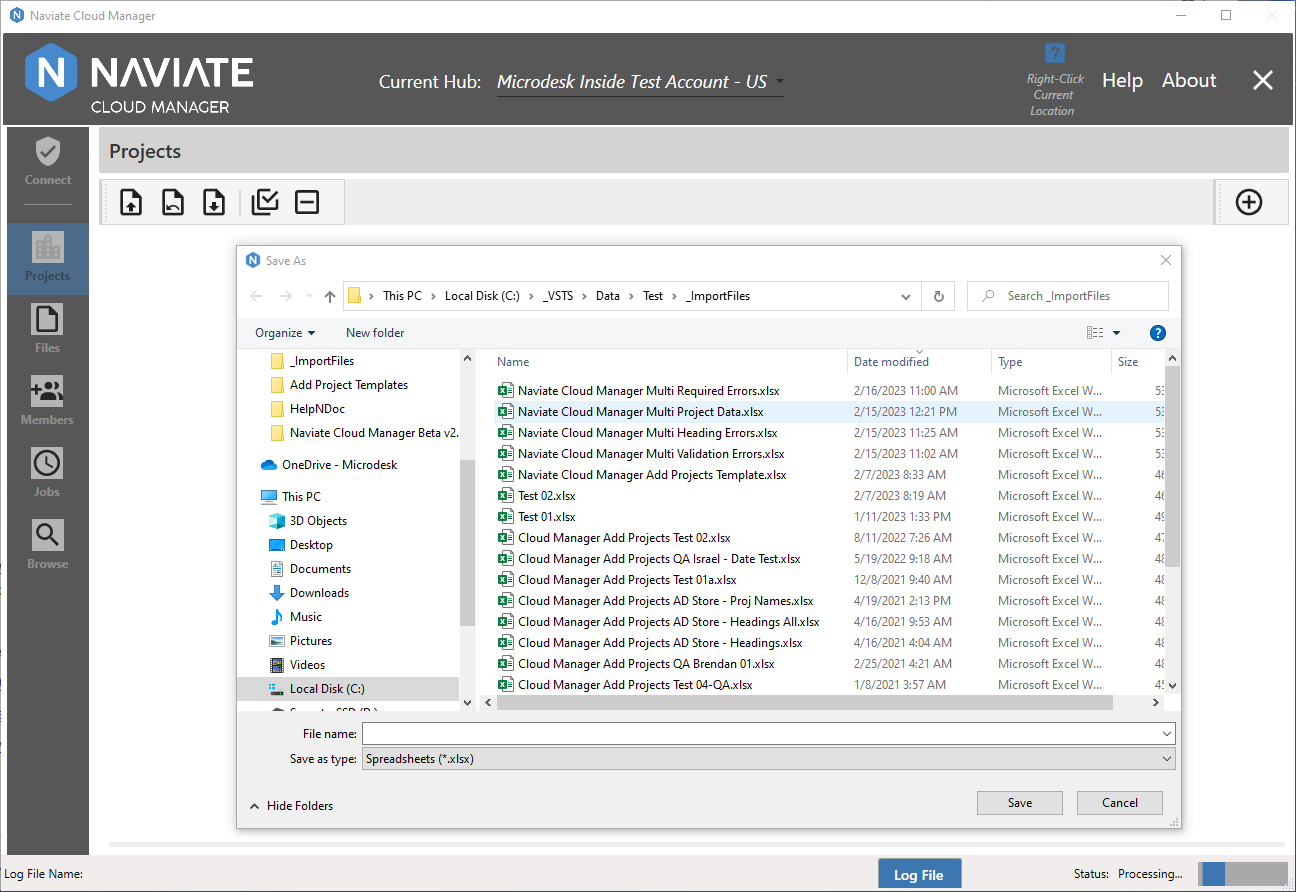 The intention is to make a blank project template spreadsheet readily available to the user, so they can quickly and easily fill it out and/or distribute it to others whenever necessary.
For more information, please refer to the following: