License Information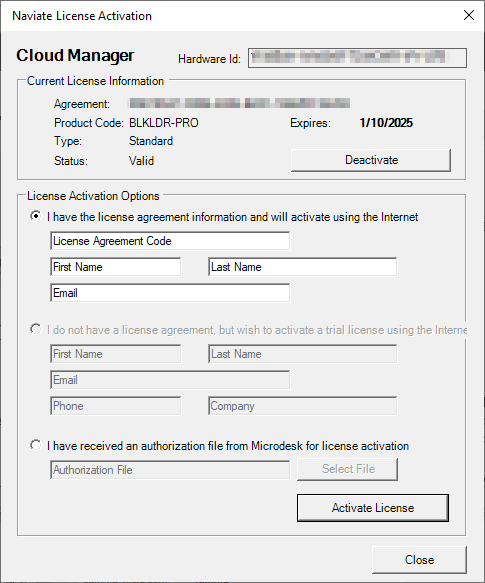 Naviate Cloud Manager — License Activation Screen
Naviate Cloud Manager licenses are straightforward and easy to manage and maintain. This section covers all that needs to be known about activating and upgrading licenses.
To view the Naviate Cloud Manager EULA or manage the license information, click the main menu About button.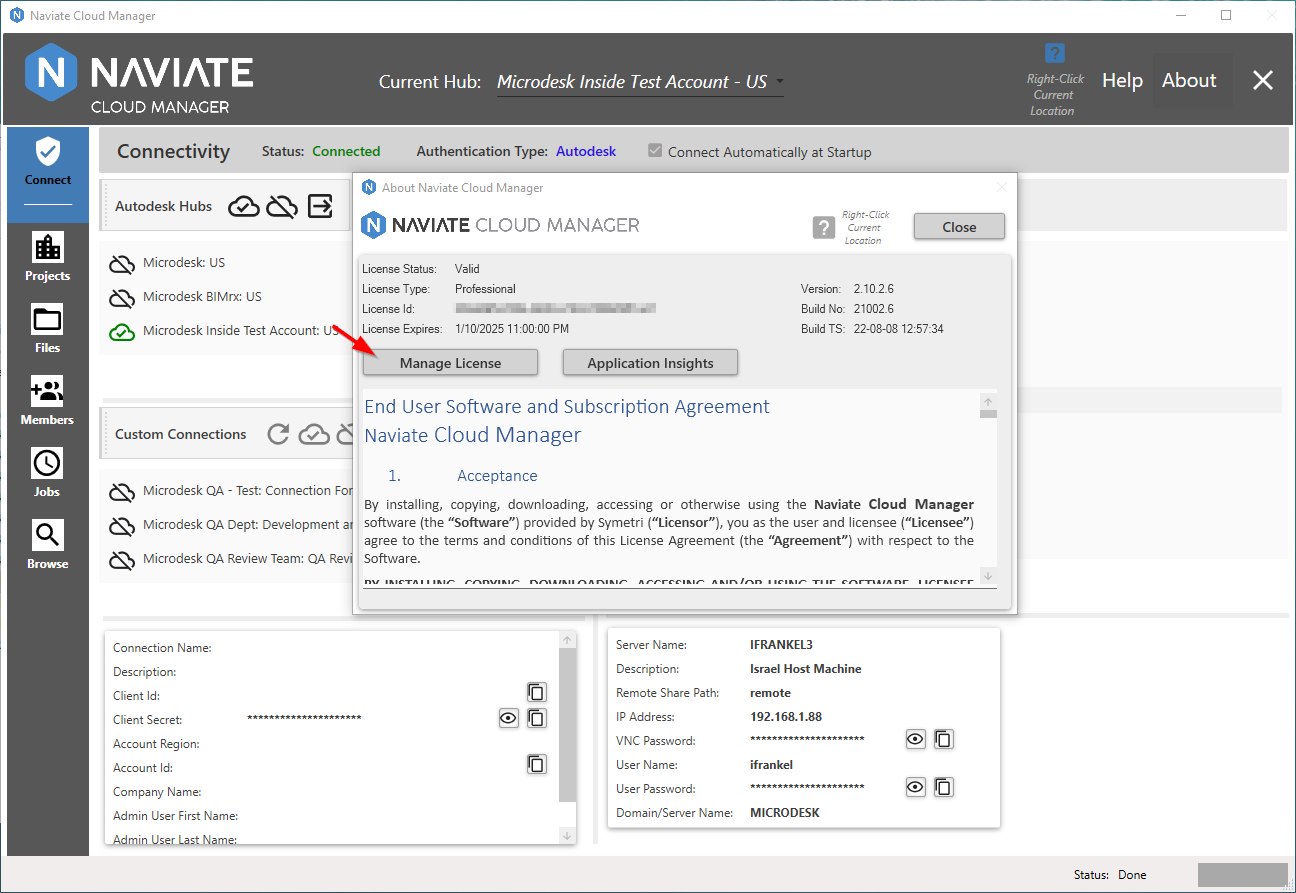 Click the Manage License button to initiate the process of transitioning from a Trial License to either a Standard or Professional License. It is also used to upgrade from a Standard to a Professional License.